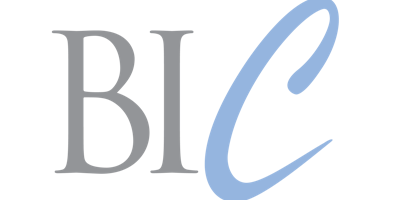 Event Information
You are welcome to attend BIC's Thema: Essentials Half-Day Training Course Event
First Floor
50 Southwark Street
London
SE1 1UN
GB
West Africa Money now list this event called BIC's Thema: Essentials Half-Day Training Course which is taking place on .  Our mission is Money, Business Talks And Events to help you in becoming successful.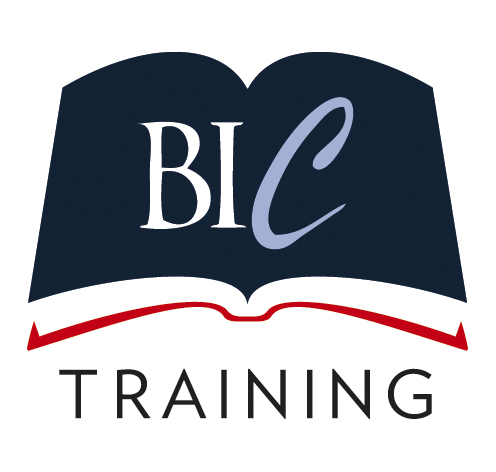 Created by the book industry, for the book industry
For an empowered, informed supply chain
Established in 1991, BIC is an independent, not-for-profit organisation without commercial objective or emphasis. We pride ourselves on working collaboratively with key stakeholders in the UK book industry to produce quality training courses that are created and delivered by expert, highly respected trainers on a wide range of supply chain topics. Being a not-for-profit organisation, BIC is able to offer all of its training at highly competitive rates. If there is a topic that you would like us to provide training on, that we do not provide at present, get in touch; we also welcome enquires about the provision of bespoke in-house courses.
---
BIC's Thema: Essentials Half-Day Course 
Purpose of the Course
This course provides an introduction to Thema – the international subject classification scheme for the global book trade – explaining the need for such a scheme; its origins, development and uptake; its benefits across the trade; and the principles of implementing Thema in systems and product records. 
After examining the key differences (and similarities) between Thema and the legacy schemes it is designed to replace, the course will provide delegates with the opportunity to experiment and have hands-on experience with applying correct Thema codes.
Benefits of Attending
As part of BIC's suite of metadata training courses, this course will provide an introduction to the Thema subject classification scheme in the context of wider metadata best practice. Delegates will discover the benefits and rapid growth of Thema in both a global and UK context, and explore the key features of implementing Thema in systems and managing the migration from BIC (the current UK standard) to Thema, looking at the available tools and supporting documentation.
Delegates will gain an understanding of the structure and application of Thema codes, concluding with the opportunity for practical, hands-on experience of allocating Thema codes, with a view to demonstrating how accurate subject classification is essential for effective search and discovery in-store and online.
Attendance will enable delegates to act as Thema advocates within their own organisations.
Course Level
This course is aimed at anyone with an interest in book product data quality in general, and book subject classification in particular. Whatever your background, whether from an editorial, marketing or systems perspective, this course is relevant to individuals from all professional disciplines within the trade. Some familiarity with bibliographic subject classification (e.g. use of schemes such as BIC, BISAC or Thema) is assumed, but not considered essential.
Course Outline
Prior to the course, delegates will be contacted to enquire whether they have any specific areas of concern / interest. Although the course can be tailored to its attendees to a certain degree, the overall content is as follows:

An Introduction to Thema including its origins, benefits, development and adoption
Thema Implementation
Context, i.e. how Thema codes are used globally
Hands-on, practical sessions in assigning Thema codes
Read the full course outline here.
The Trainer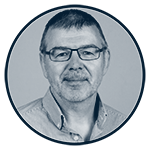 Howard Willows
Senior Manager, Data Development
Nielsen Book
Howard has been driving the development of Thema – the international subject classification scheme for the global book trade – from its inception in 2011, and was the first Chair of the Thema International Steering Committee. He is now Chair of the UK Thema and ONIX National Groups.
Working in the book trade since 1987, Howard has been associated with the development of a number of industry standards, including the BIC Subject Category Scheme, Children's Book Marketing Categories, UKSLC and ONIX.

At Nielsen Book, Howard has key responsibilities for all aspects of product data quality and the development of systems and processes in conformance with approved industry standards.
---
Feedback for this Course
What component of the training was most effective for you? "All of it. I needed to know more about Thema as I was starting from scratch. I needed a proper understanding of what it was, how it works, who uses it and how we could implement it. This course tackled all these points in a methodical, sensible and informative way." - Anon.
"I would recommend this course and will communicate elements of it across my business." - Anon.
"Come get your questions answered." - Gopi Rajendran, Klopotek
---
Date & Frequency of this Course
Wednesday 29th April 2020.
This course will run twice in 2020.
Bespoke and In-House Training
BIC is committed to providing high quality, accessible training for the book industry. We are able to provide both bespoke courses and in-house training to suit your requirements. This courses is suitable for in-house training so please do contact us to request further information or to make a booking: info@bic.org.uk
Course Location
The Publishers Association, London.
Course Length
This is a half-day course.
Prices
BIC Members £180 + VAT
Friends of BIC £222.50 + VAT
Non Members £255 + VAT
NB: Travel and accommodation costs are not included in the ticket price.
Discounted rates apply to BIC members only.
Not sure if your organisation is a BIC member? Check our members list here.
Alternative Payment Option: If you would prefer BIC to invoice your organisation directly, please contact info@bic.org.uk. Please note that this process will incur a £20.00 administration fee.
On the Day 
Refreshments will be provided throughout the afternoon.
WiFi Access
A password will be provided on the day to delegates.
Travel Information
Tube / Rail Stations:
London Bridge, Borough, Southwark
www.tfl.gov.uk | www.nationalrail.co.uk

Airports:
London City Airport – 8 miles, ca 50 min by car
Heathrow – 30miles, ca 80 min by car
Luton – 35 miles, ca 80 min by car
Stansted – 40 miles, ca 70 min by car
Gatwick – 50 miles, ca 85 min by car

Car Parks:
Great Suffolk Street Car Park (approx 7 min walk)
www.unioncarparks.co.uk

London Bridge Car Park (approx 10 min walk)
www.ncp.co.uk

---
Conquer Publishing Discoverability with BIC
BookMachine have teamed up with BIC to make sure that everyone who takes a BIC training course can be discovered quickly on BookMachine Connect. The courses are taught by experts in their field and teach all the core skills that those working in the publishing supply chain need to make a success of their careers. Find out more here:
https://www.bic.org.uk/143/Conquer-Publishing-Discoverability-with-BIC/ 
---
Course Cancellations
Please note: as we price our training courses so competitevly, the running of them is dependent on there being a set minimum number of delegates registered by the time the booking period ceases. For this reason, please be aware that unfortunately some courses may be cancelled if this requirement is not met. Should this happen, BIC will arrange for full refunds for all training courses booked. We will liaise with registered delegates at least 2 weeks prior to each course date regarding this. BIC apologies for any inconvenience caused.
Refund Policy
Please take a few moments to familiarise yourself with our refund policy.

Should you need to cancel your ticket, refunds may be given as follows:

Up to 6 calendar weeks (i.e. 42 calendar days) before the event: full refund
Less than 6 calendar weeks, but more than 2 calendar weeks (i.e. 14 days) before the event: 50% refund
Less than 2 calendar weeks before the event: no refund

 If you (or a colleague in your place) do not attend the training course you have booked, no refund will be given.
Please note: Tickets are transferable within your organisation.
Your Venue Location On Google Map
Your Google zip or post code look up is

SE1 1UN
Find more on Eventbite.