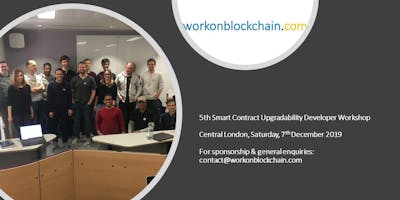 Event Information
Ethereum smart contract upgradability workshop for software developers Event Address
We will notify you by email with the exact room number if you have been selected {please see notes on main advert}
London
England
GB
This event
West Africa Money now list this event called Ethereum smart contract upgradability workshop for software developers which is taking place on as our slogan is Money, Business And Investments
.
We are inviting software engineers to join our 5th Smart Contract Upgradability developer workshop. We have space available for up to 25 delegates.
Abstract:
Smart contracts are immutable, unlike other languages where the code can be edited at any point in time, once a contract is deployed, its code cannot be altered, however; there are often bugs/feature upgrades needed and that's where upgradable patterns come in. Each upgradable pattern has its own ups and downs and fit for different use cases.
What we will do:
In this workshop, we will go through all of the commonly used patterns and implement them first hand to see how smart contracts can be made upgradable right from the start. We will be writing in Solidity and assembly utilizing the structure of the EVM and understanding deeply how the Storage is handled in EVM among with other important concepts such as how to achieve upgradability without having to trust the company at all and what are the costs associated with trustless upgradability.
The workshop will be run in a discussion oriented manner where we will discuss the advantages and disadvantages of each pattern implemented and learning from the mistakes already been made.
In detail, we will be exploring delegateCall/proxy based patterns and understanding on a fundamental level how the delegateCall opcode works and how it affects storage.
Useful resources to read up on prior to the workshop:
https://blog.trailofbits.com/2018/09/05/contract-upgrade-anti-patterns/ 
https://blog.zeppelinos.org/proxy-patterns/ 
Instructor: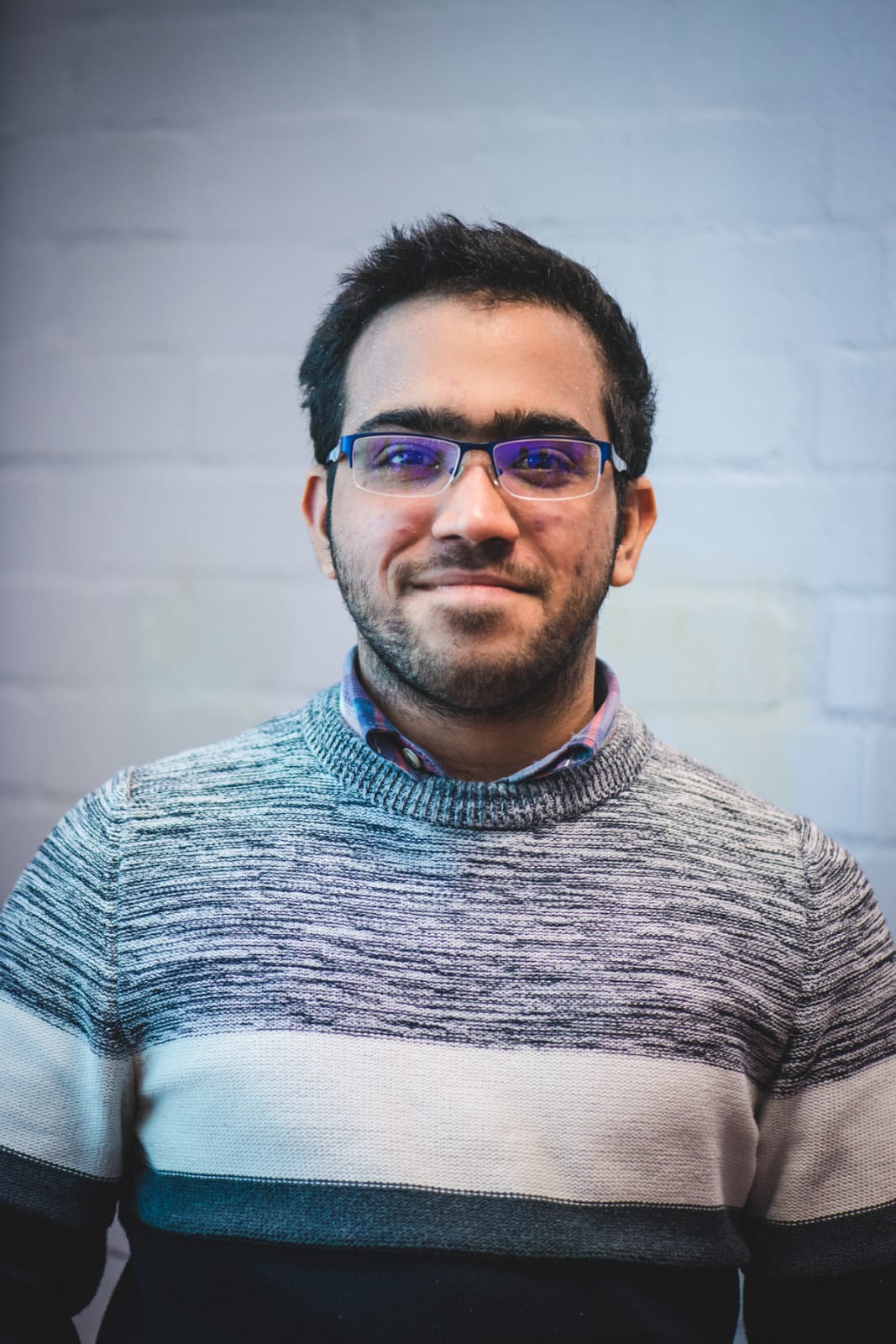 Ali Azam is a senior Blockchain Developer at Vaultplatform, previously worked at King's College London for over two years and have given various workshops and keynotes at King's College London, Devcon4, Blockercon and many other places. Ali loves to teach and works hard to make the dream of decentralisation become a reality. Ali is a senior mentor and a core member at Work on Blockchain monthly blockchain developer bootcamp. Follow Ali on Twitter: https://twitter.com/aliazam2251 
Prerequiste:
- proficient coder in any language
- you must already be familiar with developing smart contracts in Solidity. If you are a complete beginner in blockchain development, please attend our monthly developer bootcamp first either in Sept or Oct (date to be confirmed) and we will get you up to speed in no time. View details of our upcoming workshop via workonblockchain.com 
About Work on Blockchain
Work on Blockchain is a global hirirng platform for technical professionals aimed at the blockchain, DLT and cryptocurrency space. The platform launched on September 2018 and now have over 200+ vetted candidates looking for work and the number of active candidates are increasing daily, most with strong commercial blockchain experience. The platform is a valuable hiring tool to companies in search for technical experts in a "short supply and high demand market" having attracted the attention of smart blockchain developers, software engineers, researchers, architects and CTO's from across the world.
Check out the website on www.workonblockchain.com 

Follow us on social media:
LinkedIn: https://www.linkedin.com/company/work-on-blockchain/
Twitter: https://twitter.com/work_blockchain
Sign up to our newsletter on www.workonblockchain.com to stay up to date on all our future FREE developer workshops, bootcamps, hackathons, deep dives and developer conference. Actively looking for a new job opportunity or looking to hire technical talent? Let us become your hiring partner by signing up to our hiring platform today.
Your Venue Location On Google Map
Your Google zip or post code look up is
Find more on Eventbite.