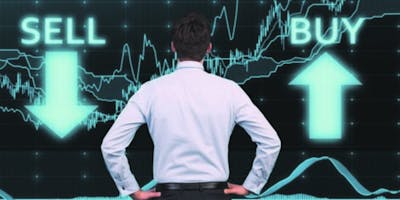 Event Information
FREE INVESTING OPPORTUNITY TRAINING SEMINAR Event Address
Water Lane
London
England
E14 4LZ
GB
This event called FREE INVESTING OPPORTUNITY TRAINING SEMINARis taking place on
At West Africa Money our slogan is Money, Business And Investments
LONDONS BIGGET TRADING SEMINER

2019 is set to be an amazing year for anyone who is ready to take control of their financial future. Is that you?

Are you fed up with the 9-5? Want to break free?
Want a second income without having to work another Job?
Want more money, more time, more freedom?
Want to make your money work hard for you, not work for harder for money?

Then perhaps you should consider learning to trade FOREX or Crypto Currencies?

This really is a life changing skill that allows you to achieve financial independence faster than any other investment or industry. It's the secret the banks and super rich have used for decades to make trillions from our money while paying us almost nothing in interest!!

Now with smart devices, apps and high speed internet, we all have the opportunity to learn to do it too. It's a must have skill in the 21st century digital economy!

An overview of the foreign exchange & crypto market will be shown

* Overview of trading online markets.

* Getting started & familia with the platform.

* An introduction to technical and fundamental analysis, as well as how to spot entry and exit points.

* Introduction to technical and fundamental trading.

* Risk management strategy.

* How to use moving averages, Fibonacci and candlesticks.

* How to avoid psychology and emotional trading error and stay in good mind set

Hope to see you all, this session should be about you so feel free to bring a note pad and pen as some great forex advice and Education I want to share to help change lives as it's changed mine.

Your Venue Location On Google Map
Your Google zip or post code look up is

E14 4LZ
Find more on Eventbite.