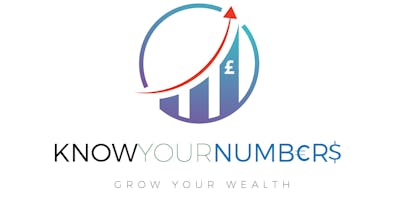 Event Information
Introduction to Investing Event Address
9 Appold Street
london
EC2A 2AP
GB
This event
West Africa Money now list this event called Introduction to Investing which is taking place on as our slogan is Money, Business And Investments.
Want to invest but don't know where to start..?
 Do you want to learn how to make your money, make you more money..?
 Are you getting confused with the number of investment products available and not sure what to put your money into ?
 Then come along to "Introduction to Investing".
 This workshop, the first in a series by "Know Your Numbers" will cover:
-       What is investing?
-       Tips on building a healthy investment portfolio.
-       Introduction to the stock market.
-       Introduction to investing in funds, passive and active investing.
-       What is bitcoin and the blockchain?
-       Growing your wealth.
-       Building a healthy investment portfolio.
The only way to grow your wealth is through investing. Currently millions of people in the UK are not making the most of the savings and investment options available to them because they don't know where to start.
 This workshop is open to anyone interested in learning about the different ways to invest and gain financial education.
The workshop will be delivered by Arfy Majeed, a chartered accountant, VP of an investment firm, who has over 20 year's experience in financial services. Arfy was featured in Forbes this year for her tips for investing for women, and is the founder of education hub "Know Your Numbers".
Venue: Mindspace - Liverpool Street EC2A. The nearest station is Liverpool Street.
Date: 7 December 2019
Time: 10.30am – 12.30
Tickets:
 Early Bird £27.00 – Limited number of tickets and WILL sell out fast.
 Standard Ticket £35.00
VIP Ticket £100.00 – Includes reserved seating at the workshop and a two hour personal financial review with Arfy.   The review will include an in depth analysis of current money management, techniques on how to manage and invest cashflows, and Arfy will answer any other questions you have with the aim to grow your wealth through investing.
SPONSERSHIP PACKAGE £200 – A great opportunity to get exposure for your business. Please email arfy@kyn.world for more details.
 Please note there will be filming and photography during the workshop.
Your Venue Location On Google Map
Your Google zip or post code look up is

EC2A 2AP
Find more on Eventbite.