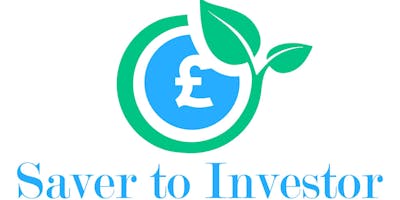 Event Information
You are welcome to attend Part 1: Money Management and an Introduction to Investing Workshop Event
Meeting Room, International Hall
Landsdowne Terrace
London
WC1N 1AS
GB
West Africa Money now list this event called Part 1: Money Management and an Introduction to Investing Workshop which is taking place on .  Our mission is Money, Business Talks And Events to help you in becoming successful.
                                      How to Save Workshop and Introduction to Investing Workshop
Join us on a fun interactive engaging, transformational workshop where you will learn how to save. You will also learn basic investment concepts and terminology that will help you to secure financial security by helping you to build up a Financial Freedom Fund and helping you to become a CONFIDENT INFORMED INVESTOR.
It takes money to make money. Come and learn how to make money work hard for you, so you don't have to work hard for money. 
Immerse yourself in your financial vision and let it motivate you to save money and secure financial freedom for yourself, in an environment that's empowering and enabling.
When you know why you really want something it's easier to go out and achieve it.
Learn from an experienced Savings Coach and a skilled Financial Advisor that is gifted at teaching INVESTMENT CONCEPTS that remain JARGON FREE.
Expect to Learn :
Financial freedom and wealth protection

How to pass on Generational Wealth

Financial planning

–Begin

building wealth – Products that beat

inflation

Introduction to

Investing-

Key concepts and Investment terminology

Money

Mindset

– Why do the rich stay rich and the poor stay poor?

Money

Management-Budgeting

. Strategies on how to save/how to avoid debt

Join a group SAVINGS CHALLENGE 
Get to grips with DEBT MANAGEMENT- Where does all your money go? Set realistic money goals, know your budget and manage it
Mix with likeminded people
Don't delay, join this empowering, inspiring life changing workshop that will assist you in saving for a brighter and purposeful future.
                                                                            Testimonial: 
Remi: When I first heard about an investing workshop I wasn't sure at first, but I thought let me give it a go. I have been to other workshops but this one is very different. Edem is great at speaking in a language accessible to all users. I gained useful tips of companies to invest in, based on experience. I found out about charges to look out for when investing.
"It's unfortunate how some people complain about being financially unstable, yet they use their last savings to acquire material things." 
― Edmond Mbiaka
"Do not save what is left after spending; instead spend what is left after saving." 
― Warren Buffett
Best Wishes,
Annette Galloway - Financial Empowerment Coach (BA Hons) (07903 687 861)
Edem Amewowor -Qualified Wealth Manager (DipFA)
Your Venue Location On Google Map
Your Google zip or post code look up is

WC1N 1AS
Find more on Eventbite.