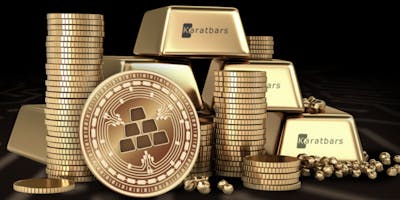 Event Information
Private Gold & Crypto Reception-Croydon 14th Oct 2019 Event Address
Meeting Room 201 - 2nd Floor
Wellesley Road
Croydon
Surrey
CR0 9XY
GB
This event called Private Gold & Crypto Reception-Croydon 14th Oct 2019is taking place on
At West Africa Money our slogan is African Money Transfer, Currency And Exchange Rates
Once the realm of the rich, Gold is now available to EVERYONE!!
We will show you how to SAVE Gold Bullion in small gram bars AND get paid in both Gold and Money by teaching others to do the same!
Would you like to find out how masses are building wealth empires with 24 Karat physical gold and an increasing CRYPTOCURRENCY which is BACKED BY PHYSICAL GOLD?
For the first time ever you can become a member of a global and fully licenced Gold and Crypto Bank who shares its fees with its members!
**Affiliates: £5 min (£8 if unregistered) or 1 UNV transferred in Karatpay
***Guests: Free admission 
Registration 7.15pm
START: 7.30PM
Parking: Parking bays and car parks in and around Sydenham Road and Wellesley Road. 
++++ PLEASE NOTE  TEAM TRAINING BETWEEN 6.15pm - 7.10pm SO BRING YOUR NOTE PADS FOR THE GOLDEN NUGGETS THAT  WILL BE SHARED WITH YOU!! ++++
Your Venue Location On Google Map
Your Google zip or post code look up is

CR0 9XY
Find more on Eventbite.