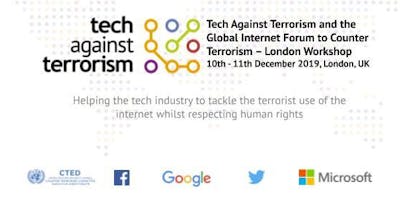 Event Information
You are welcome to attend Tech Against Terrorism and GIFCT Tech Workshop in London Event
London
GB
West Africa Money now list this event called Tech Against Terrorism and GIFCT Tech Workshop in London which is taking place on .  Our mission is Money, Business And Investments to help you in becoming successful.
SAVE THE DATE: Tech Against Terrorism and the Global Internet Forum to Counter Terrorism - London Two-day Workshop, 10-11 December 2019 
Are you a tech professional interested in learning about how terrorist networks exploit technology and various ways tech companies are countering terrorist exploitation online? 
Are you a member of civil society or academia with expertise in counterterrorism, human rights, or tech policy who wants to share some of your research with the tech and government sector? 
Do you represent a government agency and are interested in how you can support the tech sector in tackling terrorism whilst respecting human rights? 
Tech Against Terrorism and the Global Internet Forum to Counter Terrorism, are pleased to invite you to join the Tech Workshop in London on 10-11 December 2019.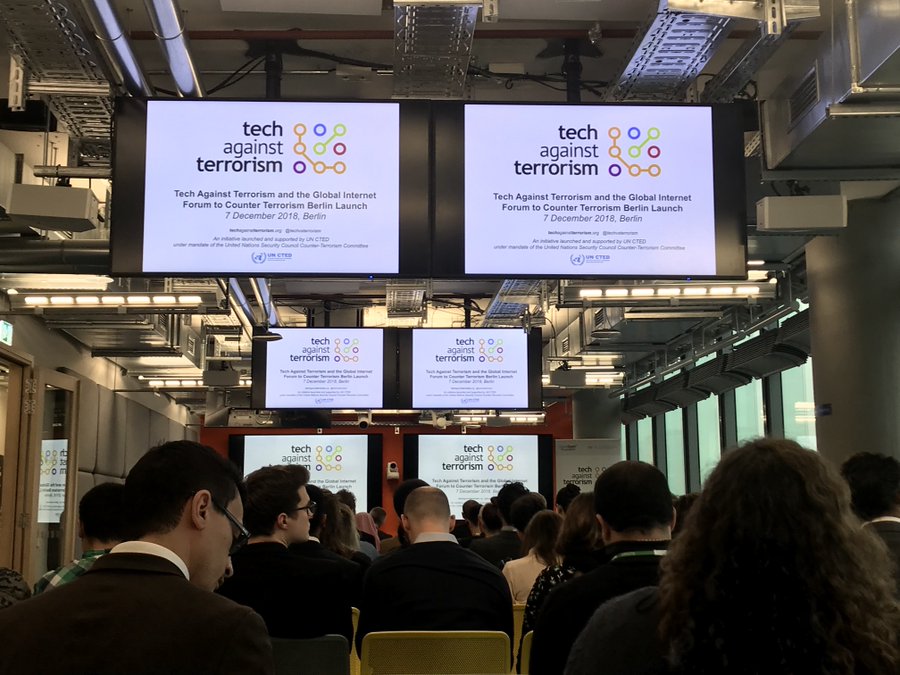 At this event, we aim to support increased knowledge sharing between the tech sector, civil society, and government. As a public-private partnership, we work with various stakeholders across the world to coordinate tech responses to terrorist exploitation of the Internet whilst respecting human rights. 
Day One: Learning about tech sector responses to the terrorist and violent extremist use of the internet
During the first day, we invite counterterrorism experts, academics, companies, governments, and civil society organisations to share assessments of the terrorist threat and discuss emerging responses to this challenge. Tech companies will also benefit from a Tech Against Terrorism's in-person training workshop to help build capacity against terrorist exploitation. We will discuss best practice in Terms of Service, content moderation, and terrorist content identification as well as a number of other practical measures to support platforms. As a smaller tech company, you will be able to hear about best practice from some of the GIFCT companies, including Facebook, Google, Twitter, and Microsoft. There will also be a dedicated workshop session aimed at academics and civil society in the afternoon. 
Day Two: Declassified threat briefings from government
The second day of the event will be a unique opportunity for you to learn more about the threat of terrorist use of the internet from a law enforcement angle, as officials from the Five Eyes countries (Australia, Canada, New Zealand, United Kingdom, and United States) and Europol will be leading the workshop and presenting a declassified threats debrief. 
Please note that all sessions will be held under Chatham House Rule and photography will be prohibited, encouraging openness of discussion and facilitating the sharing of information. 
Logistical information will be shared with registered participants. 
About the organisers: Tech Against Terrorism is an initiative supported by UN CTED. We support the tech industry in tackling terrorist use of the internet whilst respecting human rights. As a public-private partnership, we work with tech companies, civil society, and governments across the world to develop practical resources and policy advice for tech companies to help them fight terrorism on their platforms. We work with companies across all technologies, including social media, file-sharing, fintech, cryptocurrency, e-commerce, and messaging platforms. 
The Global Internet Forum to Counter Terrorism (GIFCT) was founded by Facebook, Google, Twitter and Microsoft in 2017 as an industry-led initiative. The objective of the GIFCT is to substantially disrupt terrorists' ability to promote terrorism, disseminate violent extremist propaganda, and exploit or glorify real-world acts of violence using our platforms. The GIFCT works to employ and leverage technology, sharing knowledge, information and best practices, and conduct research with global experts.
Your Venue Location On Google Map
Your Google zip or post code look up is
Find more on Eventbite.