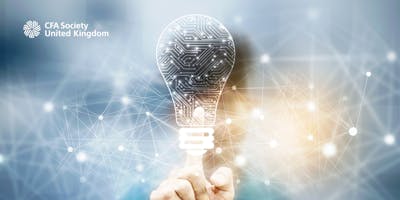 Event Information
You are welcome to attend Working in social impact investing Event
London TBC
GB
West Africa Money now list this event called Working in social impact investing which is taking place on .  Our mission is Money, Business Talks And Events to help you in becoming successful.
Social investment in the UK is worth over £2.3 billion as at the end of 2017 - an area which not only allows for practical application of investment skills and techniques but also allows practitioners to develop careers with a social purpose. The sector is recording growth year after year and the demand for people looking to make a positive impact in the society is also increasing.
CFA UK's Careers in the Investment Sector Working Group will moderate a panel discussion with experienced social impact professionals to cover:
Their career path and how they developed their investment beliefs

What is a typical day like?

The breadth of opportunities in the space

The skillset and attributes required to be successful in social investment

What personality types are best suited to working in social impact investing?

Please come ready to share your questions in an informal environment with other investment professionals.
Time
Registration: 18:00
Event: 18:30 - 19:30
Networking: 19:30 - 20:30
CPD points: 1
Please note if you require special assistance or have specific access requirements, please contact the events team at events@cfauk.org.
Speakers
Rebecca MacDonald, CFA
Investment Director
Rebecca is an Investment Director at social impact investor Big Society Capital. She manages private asset investments across all stages of the investment to deliver a sustainable financial return and to improve the lives of people in the UK. Prior to joining Big Society Capital, Rebecca worked across the UK government and with social enterprises. She is the founder and co-chair of the CFA UK Social Impact Investing SIG, a Non-Executive Director of UK Youth and a Credit Committee member of NatWest's Social and Community Capital.  
Maxime Le Floch, CFA
Investment Analyst
Maxime Le Floch joined Hermes in 2015, initially to lead the ESG integration work across equities and credit strategies. In 2016, he participated in the development of Hermes Impact Opportunities, a high-conviction global equities strategy, investing in companies that make a positive impact on people and the planet, which launched in December 2017.
He is now investment analyst in the team responsible for managing the strategy, taking an integrated approach to research that combines impact, ESG and financial analysis. Prior to joining Hermes, Maxime worked at AXA Investment Managers in London as a responsible investment analyst, covering the global energy and materials sectors, producing thematic research on sustainability trends and engaging with companies.
Click here to view our event terms and conditions.
Your Venue Location On Google Map
Your Google zip or post code look up is
Find more on Eventbite.